Our History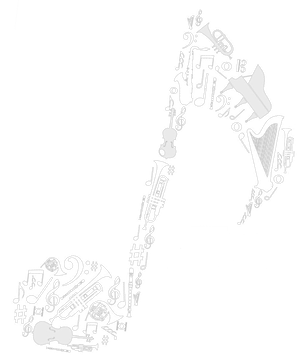 What is the first undertaking for an energetic, creative visionary who loves early music, plays harpsichord and organ, and becomes the new Music Director of St. Alban's Church in the college town of Davidson, North Carolina? Why not start a concert series? That is exactly what Henry Lebedinsky did. Wanting to integrate his love of music, his church, and a community's desire to hear live music, he founded Music @ St. Alban's. Its first concert was held two months after Lebedinsky's arrival in March 2005.
Lebedinsky depended initially on a small volunteer board comprising members of St. Alban's Church and the community. He invited talented musicians to perform, many whom he knew from his New England background and studies at Longy School of Music in Cambridge, MA. An important part of each concert was a reception held afterwards to meet musicians and enjoy refreshments.
With Lebedinsky's departure in 2010, Barbara Krumdieck stepped in as Artistic Director, sharing her love of music, especially Baroque. Krumdieck started playing the cello at the age of fourteen and later continued advanced studies at the Hilversum Conservatory in The Netherlands. From there she performed in various venues throughout Europe and made recordings of 17th and 18th-century music. Under Krumdieck's leadership the board expanded, and ticket sales, ASC and Davidson town grants, House concerts, and individual donations funded performers. The quality and diversity of music remained high, and audiences expanded. Music @ St. Alban's became a 501(c)3 organization.
Today it is not unusual for the St. Alban's church sanctuary to fill with music lovers for Sunday afternoon concerts. Audiences continue to meet and talk with performers after each concert, sipping wine or soft drinks and munching on snacks. The variety of music throughout the year offers a range of programming: Baroque, romantic, jazz, Celtic, and new music, performed by soloists, chamber groups, choirs, and vocalists, with instrumentation ranging from trumpet, to guitar, to piano. Pre-concert performances showcase young musicians still in school. Performers are local and regional as well and from more distant locales such as California's Bay Area, Laramie, Wyoming, and New York City.
Music @ St. Alban's also offers several outreach programs including those at Gethsemane Baptist Church in the town's Black community and "Morning of Music" at La Escuelita Preschool. In 2022 a slam poetry event was performed at Davidson's local coffee house for Ada Jenkins Center's LEARNWorks students. Each year, a couple concerts partner with DavidsonLearns, the community's adult education program.
The current Board includes individuals who love music and are passionate about live performances. The first donor appreciation concert was held in May 2022. During two years of COVID lockdown, Music @ St. Alban's broadened its listener base by streaming its musical performances. Today, most live concerts performed in St. Alban's church continue to be streamed. Many of these performances later appear on YouTube. While Krumdieck once had to cast a wide net to attract excellent performers, they now contact her, wanting to be part of this concert series. The result today, from Lebedinsky's initial efforts and now Krumdieck's inspired leadership and a strong board, is a thriving, exciting music program.
July 2022
Thanks to Barbara Krumdieck, Henry Lebedinsky, Jane Shoemaker, and Jackie Dienemann for assistance in writing this brief history.